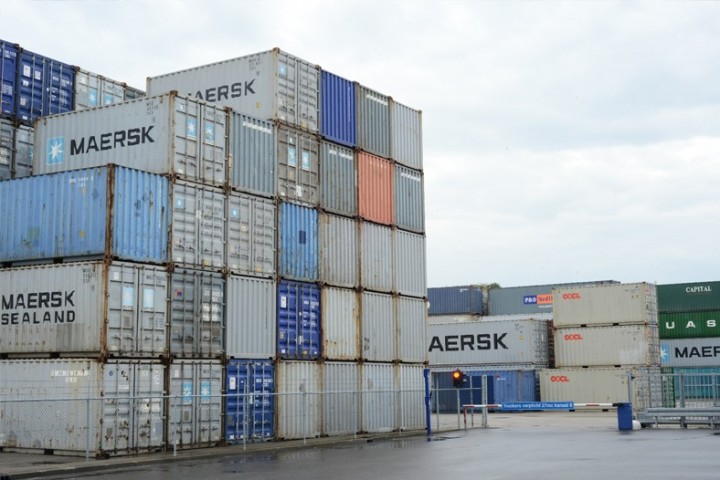 Rail Terminal
Rail Terminal Eindhoven is located in the heart of Brabant.
Directly at the main line of one of the rail arteries of the Netherlands at Eindhoven, you will find our storage and transfer terminal for sea containers. It is located at GDC Acht "the goods distributions centre"
The location of our terminal does not only provide an excellent connection to the main line, but also a great connection to the road network towards the inland as well as Germany and Belgium.
Since 2001 we are able to offer a daily rail connection between the harbour of Rotterdam (Maasvlakten) and Eindhoven. On our highly secured terminal, the containers are competently stored until they are called. Rail Terminal Eindhoven is AEO certified. A growing number of entrepreneurs is able to see the advantages of transport via rail. TIme savings, costs, higher volumes, congesting infrastructure and environment. Responsible business practices start with rail.
Since 2005, Rail Terminal Eindhoven and Rail Terminal Tilburg have joined forces to extend the flow of containers to the Eindhoven region. Due to this unique collaboration, more possibilities are created to reduce the busy freight traffic between Rotterdam and Eindhoven (A58 - A16 - A2) and to serve clients within the region as best as possible.
Feiten en diensten
Container storage and transfer
Collecting and supplying containers under our own management
Transferring containers on chassis
Modern fleet (according to the latest environmental requirements)
In-house shunting service GDC Acht, Eindhoven Airport and
Flightforum
Emplacement directly at the main line
600 metre rail
Two Reach Stackers (45 tons)
Transfer area 20,000 m2
Premises provided with the most modern security facilities
ISO 22000 certified
AEO certified